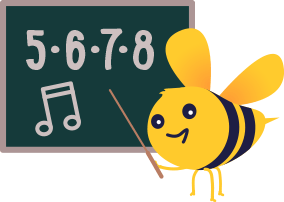 This year's classes will be taught to you by: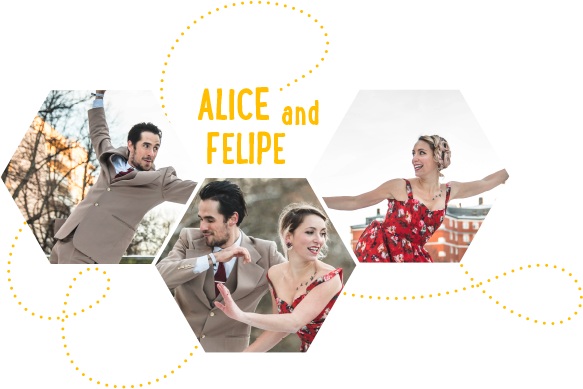 Alice Mei
I started dancing at the very young age of 4 years old and have done numerous types of dances until I fell in love with Lindy Hop and solo jazz. I have now been swing dancing for 14 years and keep being fascinated by the art of improvisation. Connecting with my partner through rhythm helps me dance my following and is the most inspiring thing to me at the moment. I have been spreading the joy of lindy hop and authentic jazz in more than 30 countries through teaching, performing, competing and social dancing. I love the diversity of movement and the freedom of expression this dance brings to the world. I hope to keep learning things and keep on inspiring people for as long as possible.
Felipe Braga
Many ask how Felipe learned Lindy Hop so quickly: transitioning from a toilet-cleaning newbie dancer marveling at the Folkets Hus floor to a Herrang instructor in three short years. The explanation is simple: his pre-Lindy life prepared him for what was to come. Training in theatrical acting gave Felipe body awareness and control as well as an ability to improvise–both in his energetic and now infamous class warm-ups, and in the competitions where he always shines. Felipe's experience playing drums, as well as his youth in Brazil –where the music and dance culture are rich– gave him an innate sense of rhythm. And finally Felipe's days as a dancing party-animator for a live music club in Brazil gave him plenty of training for getting people excited about dancing in his Lindy Hop classes today.. But more important than any of this is that Felipe has embodied the Lindy Hop spirit since before he knew it existed. It is hard to find someone who doesn't like Felipe. His warm personality charms every dancer he meets, and his ability to connect with people in conversation carries over onto the dance floor. He leaves every follower with a smile, and anyone who has danced or talked with him will confirm: he always makes you feel special.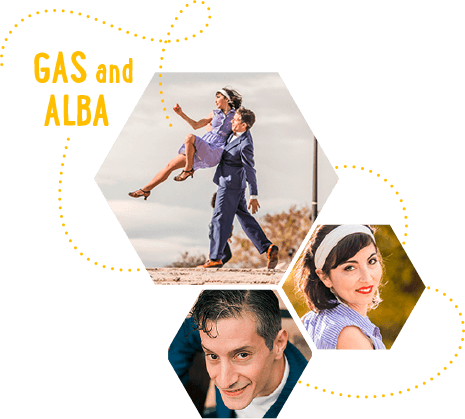 Alba Mengual
Alba started swing dancing because the swing people were exactly the crowd she was looking for in a new city, with the time the dancing on the dance floor led her to ecstasy, and she was really hooked when the jazz music found a big space in her heart. There was no way back then!. She loves all the different dance styles of the swing era: Lindy Hop, Blues, Balboa and Authentic Jazz, all of which she trains in and teaches regularly.
Gastón Fernández
Gastón "Gas" Fernández is a professional dancer and dance instructor, based in Madrid, Spain. He specializes in vintage dance styles including Lindy Hop, Charleston, authentic jazz, Balboa, Blues and Tango. As a former gymnast he is known in the swing dance community for his powerful acrobatics and aerials, while his background in Tango gives his blues style drama and strength, grounded in a sensitive connection with his partner. Gastón's passion for swing has taken him around the world, teaching from New York to Melbourne, he has taught in some of the best swing and blues camps in the world, like Herräng, Snowball, MSF, Lindy shock, Smokey feet, Berlin Blues Explotion, Noctourne Blues, and many more.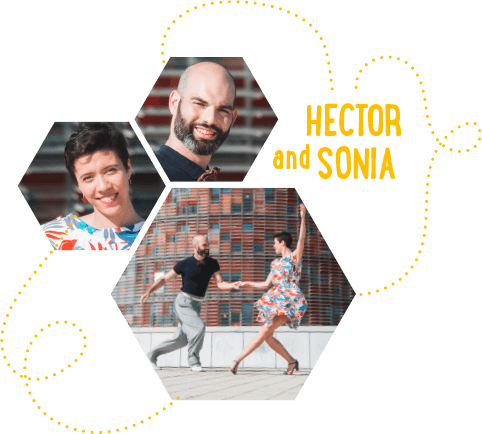 Hector & Sonia
Hector and Sonia, a professional Lindy Hop couple (Swing Dancers). They both teach Lindy Hop on a regular basis, every day in Barcelona and in recent years have been partly responsible for promoting the success of the Lindy Hop boom nationally. With a joint experience of over 31 years teaching (Sonia 19 years and Hector 12), they teach classes and give workshops in various dance schools in Barcelona and other cities, and right now are working in some of the most important Lindy Hop schools. They are continually involved in "spreading the Lindy Hop word", venturing on as many attractive projects as possible. Hector and Sonia are keen to demonstrate their love and enthusiasm for Lindy Hop through their work in the hope that others too can enjoy and learn the same.
Hector and Sonia teaching perspective is focused on the fundamental aspects of what they find interesting in Lindy Hop; bouncing, partner communication and quality of movement form the basis of their teaching. From their own creative standpoint, teaching "cool" moves or combinations is not the priority, although they use them as tools for enjoyment and as a way for students to remember what they have absorbed during the classes. Hector and Sonia always try to incorporate their own individual creativity into their teaching, often showing students their own originality and invention in steps and movements which they have developed. They do this to help the student on their own creative journey and inspiration. Feedback has shown Hector and Sonia that students enjoy clear examples to explain certain movements.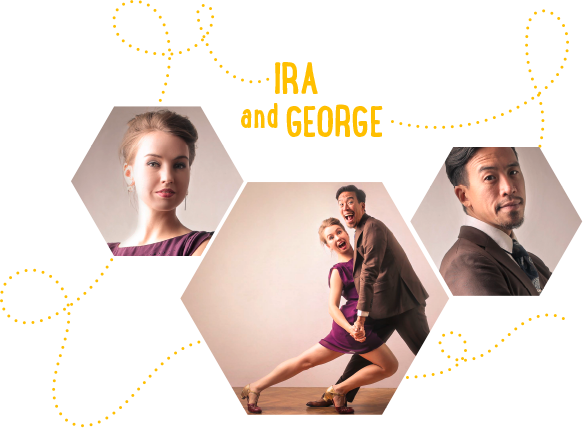 Ira Ishchuk
She started dancing Lindy Hop in 2006 and found that this is the best way to express yourself, have fun, meet people and discover the world. She first found her way into couple dancing as a Follower (with a capital F), but since then has found thrill in her own interpretation and improvisation. She prefers to dance for, and with, her partner rather than the audience and doesn't go for flashy dancing. She tries to follow as much as it is possible and find ways to have the most comfortable, joyful and unified dance: "Listen to the music, your partner, and your body. Follow these guidelines and you'll have the best dances ever!"
Shorty George
Shorty George is one crazy dance cactus. When he started dancing in New York City, he forgot that he needed water to survive. While dehydrating himself, he enjoyed making his partner smile, as well as dancers around him. Since 2004, he's rocked out as a Lindy Hop, Blues, and Balboa dancer. Around the globe from Taiwan, Denmark, Turkey, Iceland, Spain, and other countries, George taught Lindy, Balboa, and Blues Workshops and brought great energy, humor, and entertainment to the classes while teaching some useful techniques to improve people's dancing, such as musicality, partner connection, feeling, character, and improvisation.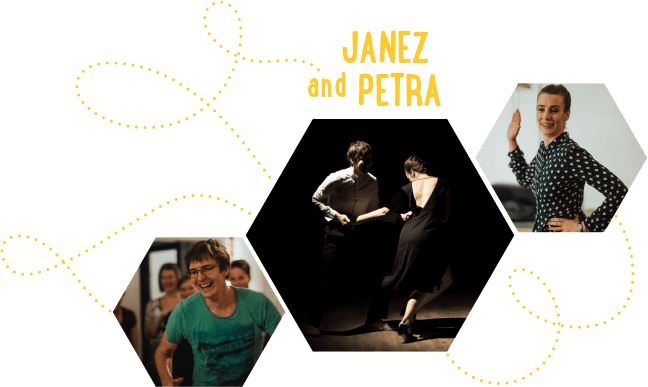 Janez & Petra
When they started dancing, they jumped right into Lindy Hop. Petra entered the Lindy hop world in 2007 and Janez followed a year later. Having no formal dance background, they won't bore you with French ballet terminology you don't understand. Instead, they'll use their basketball (him) and volleyball & gym (her) experience and apply it in class – get ready for an intense warm up!
Petra and Janez epitomize social dance. And as on the dancefloor – so in class. Applying careful attention to technique, they realize the point of Lindy hop dancing is enjoying yourself while dancing socially. This down to earth, dynamic, at times wacky teaching couple is not afraid to make fools of themselves when needed. They will make you drill your moves to perfection, knowing that excellent technique is the base from which improvisation and comfortable partner dancing can grow. Their love for Lindy hop and social dance shows on the dancefloor – they're the ones grinning ear to ear while dancing with you, they're the ones who'll bring the biggest smile to your face while you get the chance to groove with them and they're usually the last ones to leave the party, so get ready for a looong night.
They've been teaching regular classes at Studio Dansa in Ljubljana since 2009 (Janez) and 2013 (Petra) and have since developed into the most prominent teaching couple in Slovenia, traveling, teaching (and social dancing) at swing dance events worldwide.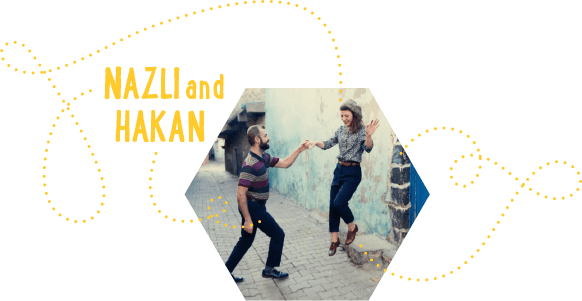 Nazli & Hakan
Hakan started his unforeseen dance career with Turkish folk dances to hang around with his friends in high school years. His interest in dancing continued with tango and salsa while he was studying in the university. However, he truly fell in love with Lindy Hop in the year 2006 through a video clip on youtube while he was sitting in an engineering office at a distant island called Iceland. His passion for Lindy Hop grew so big that he had to fly at least 3,5 hours for the next Lindy hop destination for many many years. He also had the chance to practice extensively under the guidance of Dax Hock and later of Sakarias Larsson. With his desire to share the joy of this dance with everyone around him, he first brought Lindy hop to Iceland and then to his home country Turkey. He probably owns a world-record in this category. His dancing style is light and energetic with a good sense of rhytm and he works constantly for new rhythmical ideas. Currently he lives, teaches and performs in Istanbul where he founded the first Turkish lindy hop community, as well as organizing Orient Lindy Express, Istanbul Lindy Exchange I this city and Arctic Lindy Exchange in Iceland. He's never ceased to travel abroad to meet his fellow Lindy hoppers around the world since day one.
Nazli started dancing Lindy hop in 2010 after many years of professional sports career. This dance form has changed her life at the first rock step forever. She brings her sports background into dancing which gives her a dynamic and athletic look. She teaches and performs regularly in Istanbul and in international workshops. She's also a Swing DJ both locally and internationally. She travels as much as she can to share the spirit on the dance floor.
Hakan and Nazlı have started to spread the Lindy hop spirit around the Turkey lately. They started teaching Lindy hop in the east side of country and they will continue to share.